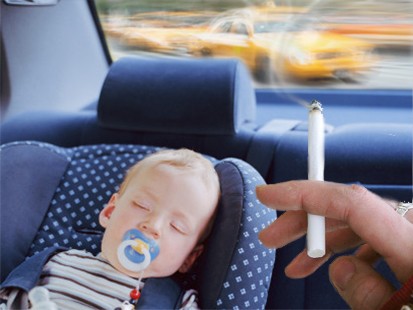 Effective January 1, 2008, California will impose a $100 fine on drivers and passengers cited for smoking in a car with another person aged 17 or younger.

California the third state in the nation to ban smoking in cars with minors. (Last year, Arkansas and Louisiana passed laws banning motorists from smoking in cars with children aged up to 6 and 13.) California Gov. Arnold Schwarzenegger today (10/10/2007) signed into law Senate Bill 7 by Sen. Jenny Oropeza.

A 2006 report by the Harvard School of Public Health, found that second-hand smoke in a car can be up to 10 times more dangerous than in a home.

Reference: Guv signs ban on smoking in cars with kids, SB 7, California Chronicle, 10/10/2007.