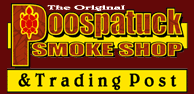 October 1, 2008 - The lawsuit filed in federal court accuses the small cluster of shops on the Poospatuck Indian Reservation of breaking state and federal law by selling massive quantities of cigarettes to bootleggers, who then smuggle the cartons off the reservation and resell them throughout the New York City metropolitan area.

The shops are permitted to sell untaxed cigarettes to reservation residents, but the city contends that sale records indicate something else is going on. The numbers show that each Poospatuck resident would have to be smoking 960 packs a day to consume the quantity of tax-free cigarettes sold in those stores. The practice has existed for years, but Bloomberg said it costs the city $195 million per year in tax revenue, and the state is also losing millions.

The lawsuit is part of a broader strategy by Mr. Bloomberg to tackle cigarette bootlegging as well as reduce smoking in New York. Earlier this year, the city won a couple of legal victories: cigarette wholesalers were found potentially liable for violating a federal law, and the city was allowed to proceed with racketeering lawsuits against out-of-state Internet cigarette retailers.

Reservation cigarette dealers have also claimed repeatedly that any bootlegging happens without their knowledge, but in its lawsuit, the city accused the Poospatuck shops of being willing partners in such schemes.

Reference: Bloomberg on Warpath, Sues Indians Over Smoke Salesby John Del Signor, Gothamist.com, 9/30/2008 and City Sues Reservation's Cigarette Stores, Article Tools Sponsored By
By DAVID W. CHEN, 9/29/2008.

Related news briefs:NY Governor Paterson to negotiate with Native Americans over cigarette taxes..

Click on right image to enlarge..