November 7, 2009 - South Australia led the nation by introducing a law prohibiting smoking in vehicles in the presence of people under 16 in May 2007, in a bid to protect children from passive smoking. (South Australia to ban smoking in cars with young passengers, May 7, 2008..)

Directly related news brief: South Australia enforcing law to protect children from passive smoke in cars..;

MORE than 400 people have been cautioned or fined for smoking in cars with children in South Australia since the controversial law was introduced. Since then, police have fined 317 people and cautioned 85. Offenders can be issued with an on-the-spot fine of $75 and if it proceeds to court, the maximum penalty is $200.

A woman was recently convicted for the offence in NSW just three months after that state brought in the new laws.

A report in the latest Tobacco Control Journal on public attitudes to the law said smoking in cars is "highly dangerous" to the smokers and others. The article - titled Public attitudes to laws for smoke-free private vehicles: a brief review - said the resulting "fine particulate matter" levels can be as high as in a smoky pub and much higher than World Health Organisation recommended guidelines.

PAPER: Public attitudes to laws for smokefree private vehicles: A brief review, George Thomson, Nick Wilson, University of Otago, Wellington, New Zealand, Tob Control. Published Online First: 3 December 2008, ABSTRACT..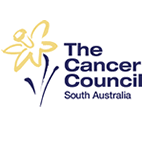 The chief executive of Cancer Council SA, Professor Brenda Wilson, said 95 per cent of the community supported smoke-free cars. "Statistics show that children exposed to passive smoking show greater likelihood of lower respiratory infections, sudden infant death syndrome, ear infections and severity of asthma symptoms," she said. "They are also at an increased risk of becoming smokers themselves later in life. "Therefore, it is crucial that children are not exposed to the dangers of passive smoking, particularly while in the enclosed space of a car.

"While the primary aim of the ban was to protect children from the harmful effects of passive smoking, we have found that the new legislation prompted some individuals to think about quitting or cutting back their consumption which is a fantastic result."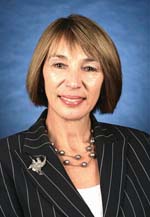 Substance Abuse Minister Dr Jane Lomax-Smith said she was glad the smoke-free message was getting through. "In 2008, 82 per cent of cars (from households with children 14 and under) were smoke-free, a vast improvement on the 2007 figure of 73 per cent," she said.

"The State Government is serious about improving the health of all South Australians, and banning smoking in cars when children are present is just one of the measures we have taken to reduce the number of tobacco-related illnesses and deaths.

"I encourage all smokers to think about the impact that smoking has on their health and on the lives of their families and loved ones."

For more information about quitting smoking in South Australia, call the Quitline on 13QUIT (13 78 48).

Vehicles Most Dangerous Space for Second-Hand Smoke Levels.. Banning smoking when children are in the home or car is a no-brainer - even Philip Morris agrees. David Sutton, a spokesman for Philip Morris USA said the company believes the public "should be guided by the conclusions of public health officials regarding the health effects of secondhand smoke" and "particular care should be exercised where children are concerned."

Reference: Hundreds fined for smoking in cars since new laws, ELISSA DOHERTY, HEALTH REPORTER, AdelaideNow.com.au, 11/8/2009.

South Australia - related news briefs:
South Australia - SMOKING will be banned on the grounds of all public hospitals from May 31, 2010..;
South Australia - Annual Dirty Ashtray Award..;
South Australia - bill will be introduced to fine kids for smoking..;
Adelaide, Australia - Imperial Tobacco stops marketing promotion..;
Adelaide, Australia cigarettes are being sold at high-end clothing stores and hair salons..;
South Australia enforcing law to protect children from passive smoke in cars..;
Read more...