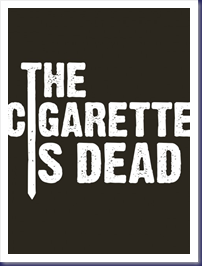 April 16, 2009 - Price increases driven by higher federal taxes, coming on top of secular declines in consumption, are likely to lead to US cigarette sales volume declines in the high single digits to low double digits, according to Fitch Ratings.

Cigarette manufacturers raised their prices significantly in the first quarter in anticipation of the increase of the federal excise tax (FET), which went into effect April 1, 2009. History of Federal Tax Rate Hikes on Cigarettes..

Based on Fitch Ratings' estimate of an average retail price of $4.45 per pack of cigarettes at the end of 2008, the cigarette manufacturers' pricing actions will result in volume declines of 5% to 7%. Given secular volume declines in the low to mid-single digit range, Fitch anticipates 2009 volume declines in the high single digits to low double digits. David Howard, an R.J. Reynolds spokesman has said the tobacco industry expects a 6 to 8 percent drop in nationwide sales.

It may take several months for tobacco consumers to adjust to the new pricing, and volume declines are likely to be greatest in the reporting periods following the price increase, Fitch says.

In the face of the recession, consumers may make a more concerted effort to cutback their tobacco purchases. Price-sensitive consumers are also likely to switch to value or discount brands from higher-priced premium brands, which would impact the tobacco manufacturers with significant premium skews in their product portfolios such as Altria Group, Inc.'s (NYSE:MO) Philip Morris USA and Lorillard, Inc. (NYSE: LO). Reynolds American Inc.'s (NYSE: RAI) R. J. Reynolds Tobacco Co. may benefit from trading down considering the value brands in their product portfolio, Fitch says.

As consumers adjust to tobacco product pricing and the temporary effects of the floor tax work their way through tobacco manufacturers' results, credit metrics are likely to weaken. However, Fitch expects volume declines to moderate after the pricing actions have taken place, and large tobacco manufacturers are expected to continue to generate significant cash from operations despite the volume pressure.

Additional information can be found in Fitch's recent special report, 2009 Tobacco Outlook: Higher Taxes to Further Pressure Cigarette Volumes..

Image from Eric's Spot website.

Reference: U.S. Cigarette Sales Volume: Fitch Sees Drastic Decline, Seeking Alpha, 4/14/2009.