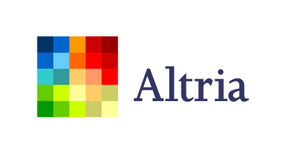 July 21, 2009 - Altria Group Inc. reports its second-quarter results on Wednesday, July 22nd. The following is a summary of key developments and analyst opinion related to the period.

OVERVIEW: The Richmond-based seller of Marlboro cigarettes and Black & Mild cigars, has said it has realized $50 million in savings from its January acquisition of smokeless tobacco maker UST Inc., which makes Copenhagen and Skoal. Owner of the biggest U.S. cigarette maker, Philip Morris USA, Altria has said it expects savings of about $300 million by 2011. The company also consolidated its sales force.

The company reported that its first-quarter profit slid 76 percent, to $589 million. During the quarter that ended March 31, cigarette volumes dropped industrywide as retailers and wholesalers cut their orders ahead of a one-time federal tax on their inventory. As a 62-cent-per-pack retail sales tax went into effect April 1, tobacco sellers had to pay a "floor" tax of 62 cents per pack on whatever they had on hand that day. Tobacco makers have until July 31 to make those payments on product that was ready for distribution.

Goldman Sachs analyst Judy Hong told investors in a research note on July 5 that cigarette volume declines have eased since April 1, suggesting retailers have gone back to ordering cigarettes and consumers have adjusted to the higher prices that include the new tax. Yet smokeless tobacco trends appear to have softened, Hong wrote.

Regarding UST: Skoal is Celebrating July with Mind Blowing Prizes..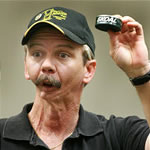 Former Skoal user, that is sorry he ever started.




Reference: Earnings Preview: Altria Group Inc. by MICHAEL FELBERBAUM, Associated Press - Bismarck Tribune Online, 7/20/2009.