September 13, 2009 - Separately, Altria confirmed Wednesday, September 9th that Daniel W. Butler, president of U.S. Smokeless Tobacco Co., the smokeless unit Altria acquired when it bought UST, is leaving the company. A spokesperson told the Journal that Butler decided to leave "with the integration of UST virtually completed." Veteran Altria executive Peter Paoli took over as president and CEO of the unit September 1, the report said.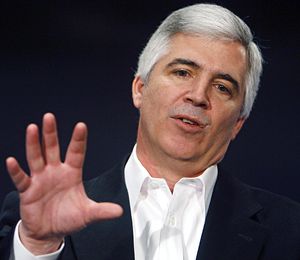 Daniel W. Butler was the formerly the President of U S Smokeless Tobacco Company, a subsidiary of UST Inc. (image - Alexa Welch Edlund/Richmond Times-Dispatch)



Murray S. Kessler, former vice-chair at Altria and formerly the chairman and CEO of smokeless tobacco company UST Inc., left the company at the end of June 2009 after overseeing key elements of UST's integration into Altria. (Murray Kessler leaving Altria at the end of June 2009..)

Some news briefs Kessler and Butler:
UST, Inc. Executives Very Disappointed in Sales of the Entire SNUS Segment..;
Uphill Battle in Teaching Smokers to Use SNUS..;
UST, Inc. Don't view SNUS as something that has a major impact on our core business..

Reference: Altria Growing Smokeless Will debut new Copenhagen, expand testing of Marlboro Snus, Convenience Store / Petroleum (CSP) Daily News, 9/11/2009.