September 7, 2009 - Health Minister Nicola Roxon said legislation for a National Preventative Health Agency would be introduced into Parliament within the next fortnight (a period of 2-weeks), forming a key part of the Government's plan to reduce preventable illnesses such as diabetes, heart disease and some cancers.

The independent but publicly funded agency will be responsible for a major preventative health advertising push, policy advice, health surveillance, consultation and research. The agency will begin in January, staffed by government-appointed population health experts. The new agency will initially be given $17.6 million of federal funding to cover operating costs over four years, although that does not include any additional cash set aside for specific advertising campaigns and other programs.

But it is also likely that some of the more extreme policy interventions recommended by the high-profile Preventative Health Taskforce will not be adopted.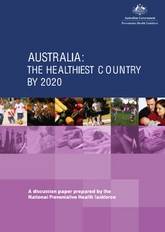 National Preventative Health Strategy..

Ms Roxon said the Government's strategy would be to take a leadership role, without "necessarily always having to regulate and tax".

Although declining to comment on specific proposals, Ms Roxon said: "I am absolutely focused on how Government action can leverage change within the community rather than pretending that a regulatory approach on its own will solve these quite complex social problems."

Her comments follow the release last week of the taskforce's 300-page blueprint for preventive health, with a raft of policy prescriptions, including the possibility of higher taxes for unhealthy foods, higher cigarette and alcohol taxes, phasing out television advertising of junk food to children, a ban on all tobacco advertising and phasing out alcohol advertising during sports events.

Ms Roxon said the Government's approach would be to "engage the whole community" and "push, cajole and lead" families, schools, workplaces, industries, clubs and community organisations to encourage healthier living.

The report said about 32 percent of Australia's total burden of disease was linked to smoking, drinking, obesity and other preventable risks.



Chair of the National Preventative Health Task Force, Rob Moodie said the preventative health community had been waiting for more than 20 years for such an agency, but it would need to be independent and well-funded to make a difference. Professor Moodie said that while he did not think Ms Roxon's comments were out of step with the taskforce's recommendations, regulation and higher taxes would have to be an important part of the strategy.

Moodie: "The point to be made is that in many of the regulatory issues, there is extremely high community support. I mean, if you look at the work around licensing of alcohol outlets or promotion of junk food to kids, then you've got landslide victories in support of greater government regulation."

Ms Roxon said a recommendation that the average price of a packet of 30 cigarettes be lifted to $20 within three years would be considered as part of the Government's review of the taxation system being conducted by Treasury secretary Ken Henry. An overhaul of the alcohol excise regime will also be considered by the Henry review.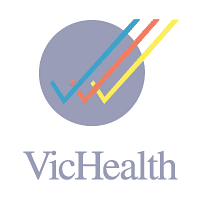 VicHealth chief executive Todd Harper said it was correct that the "whole-of-community approach" favoured by Ms Roxon would be needed to tackle obesity and excessive alcohol and cigarette consumption.


Reference: Health watchdog unleashed, JOSH GORDON, The Sydney Morning Herald, 9/6/2009.

Task Force related news briefs:
Australia - Comments on the National Preventative Health Taskforce's Proposal..;
Australia - health blueprint to be unveiled by the Rudd Government..;
Western Australia - major tobacco companies were worried about tobacco controls..;
Australia - illicit tobacco, do what's right increase the tobacco tax..;
Australia - illegal cigarettes readily available..;
Australia - More on federal tobacco tax increase..;
Australia - federal government is currently analyzing recommendations for reducing smoking..;
Australia - providing cigarette ingredients to smokers won't help them quit...