October 24, 2009 -
Under an agreement reached with the Irish Tobacco Manufacturers' Advisory Committee, the Ireland's Department of Health has set a minimum price for the sale of 20 cigarettes of about €1.30. This price was set by using information on volume sales supplied by the tobacco companies for filtered and unfiltered cigarettes. The Government says the agreement with the tobacco manufacturers was made for the primary purpose of preventing low-cost selling of tobacco products in Ireland. By setting a minimum retail price for a packet of 20 cigarettes it undermines the ability of retailers to provide special cut- price offers on certain brands. Price control is also seen as a viable way to protect children from becoming addicted to cigarettes and to encourage existing smokers to quit, according to the Department of Health. EU warns Ireland over its tobacco price policy, Yesmoke.eu, 12/19/2006)


Europe Court has now said that the policy of setting a minimum price on tobacco products distorts competition, a preliminary opinion. The imposition by the Government of binding prices restricts manufacturers' freedom to set prices, thereby posing a risk to free competition, according to Juliane Kokott, advocate general of the European Court of Justice.

Price control is also seen as a way to protect children from becoming addicted to cigarettes and to encourage smokers to quit, the department said. However, in her decision, Ms Kokott says minimum prices are not necessary because protecting public health can be equally and less intrusively attained by raising taxes.

The opinion of the advocate general is not a final judgment, although the court, to follow next March 2010, follows it in the vast majority of cases. Costs in the case were awarded against Ireland. A NEW court ruling could spark a price war on cigarettes in Ireland with disastrous effects for people's health, anti-smoking group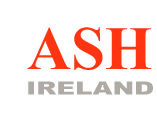 Ash Ireland has warned.

Although this is an interim opinion, it could open the way for cigarette sellers to start discounting heavily on price, which could lead to more young people taking up the habit and reducing the incentive to quit, said Dr Angie Brown of Ash.

The Ireland's Department of Health said it was examining the opinion. "This opinion is at an intermediate stage in the process and the judgment of the court is still awaited," a spokeswoman said. Setting a minimum retail price for cigarettes undermines the ability of retailers to provide cut-price offers on certain brands.

The European Commission took Ireland to the court in 2008 over its policy of setting a minimum price on tobacco products to protect public health.

A spokesman for cigarette firm John Player Sons said the main issue for the industry was illegal cigarette selling.

"While we don't oppose the commission's view that tobacco manufacturers should have the freedom to determine retail prices for their products, the fact remains that the real minimum price for 20 cigarettes in Ireland is the street price of €4-€5, due to widespread illegal cigarette selling.

"This greatly incentivises [provides incentive for] criminals by giving them huge margins while denying Government badly needed revenues. One in four cigarettes smoked in Ireland today is not even bought in an Irish shop."

Reference: Cigarette pricing rule a 'risk' to free competition, PAMELA NEWENHAM and PAUL CULLEN, IrishTimes.com, 10/23/2009; EU ruling 'will spark cigarette price war' by Aideen Sheehan, Independent.ie, 10/23/2009.

Some Ireland related news briefs:
Ireland - people responding well to the ban on cigarette displays..;
Ireland - Philip Morris and retailer to file lawsuit to challenge tobacco display ban..;
Ireland - Prof Clancy not enough spent on prevention..;
Ireland - tobacco vendors must register by October 1, 2009..;
Children - exposed to cigarette smoke in cars have greater chance of respiratory distress..;
Ireland - tobacco companies not helping small retailers - display ban..;
Tobacco control initiatives starting Wednesday, July 1, 2009..;
Ireland - Office of Tobacco Control 2008 annual report - Positive..;
Ireland - modest penalty for cigarette smuggling..;
Ireland - to amend tobacco legislation to to include pictoral warnings..;
Ireland - as of July 1, 2009 no advertising or display of tobacco products will be permitted in retail outlets..;
Ireland - cigarette tax abandoned over smuggling fears..;
Ireland - may raise tax on cigarettes as part of emergency budget..;
Ireland - ban smoking in cars when kids are present..;
Ireland - further provisions of the Public Health (Tobacco) Acts 2002 and 2004 are to be commenced on 1 July 2009.;
Ireland - 80% of smokers want a ban on tobacco advertising in shops to stop youngsters starting the habit..;
Ireland to ban tobacco displays..;
Ireland - reduction in admissions for acute coronary syndrome...