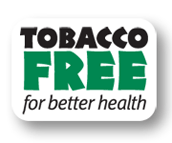 October 3, 2009 - Starting Thursday, October 1st smokers with health insurance who call the state Quit Line for help kicking their habit will get less help, the result of a 55 percent cut in state funding to smoking cessation and anti-smoking programs.

In spite of soaring state cigarette taxes, the Quit Line's funding was slashed by two-thirds - from $3.7 million a year to $1.2 million - as part of the broad cuts implemented in the 2009-11 budget signed by Gov. Jim Doyle to help solve the state's massive deficit. Total funding for anti-tobacco programs was cut from $15.3 million a year to $6.9 million.

The cuts follow a 75-cent increase in the cigarette tax on Sept. 1 that brought the state tax to $2.52 per pack, and also follows a $1-per-pack increase in 2008 - moves made to help solve budget deficits.

Maureen Busalacchi, executive director of SmokeFree Wisconsin, said more resources are needed by smokers motivated to quit by both the tax increase and a state smoking ban on bars and restaurants going into effect on July 5, 2010. "When people need the resources most, we'll be least able to help them," Busalacchi said.

The Quit Line previously offered four sessions of follow-up calls to state smokers who call seeking to kick the habit, along with two weeks of a free nicotine patch or nicotine gum, at a total cost of $323 for callers who use all those services, said Moira Harrington, spokeswoman for the University of Wisconsin Center for Tobacco Research and Intervention, which oversees the Quit Line.

The Quit Line, operated by a company in Seattle, still will offer the same level of service to smokers with no health coverage or with state Medicaid coverage for the poor, she said. But smokers with private health insurance now will receive one follow-up call and the nicotine replacement items, said Harrington, who couldn't rule out additional cuts in services. "It's not a decision we made lightly," she said. "We've just had to make a hard choice."

Dr. Michael Fiore, director of the center, said research showed more follow-up counseling sessions with smokers was more effective in helping them quit.

State Department of Health Services spokeswoman Stephanie Marquis said smokers with private health insurance still will be able to make repeat calls to the Quit Line. But now the responsibility is on the smokers to call, instead of the counselors making follow-up calls to the smoker. "This means we will make the best use of limited Quit Line resources and maximize access to smoking cessation services through private insurance," Marquis said

Other cuts to state tobacco control programs included: • Overall programs to help people quit smoking, including the Quit Line and programs aimed at pregnant mothers, fall from $5 million a year to $1.8 million; • Training and technical assistance for those working to reduce smoking drop from $1.5 million in 2009 to $505,000 in 2010;
• Anti-tobacco programs aimed at minorities drop from $1.3 million to $752,000 and programs aimed at teens will drop from $928,500 to $390,000; • Anti-smoking advertising falls from $835,000 to $430,000.

Busalacchi said she supports a bill by Rep. Jeff Smith, D-Eau Claire, that would provide more than $2 million in additional money for anti-tobacco efforts. The bill would do so by rolling back a recent increase in how much of the cigarette tax can be kept by wholesale tobacco sellers to cover the costs of collecting the tax for the state and placing tax stamps on cigarette packages.

A representative of the industry, which opposes the bill, could not be reached for comment late Wednesday.

Reference: State cuts Tobacco Quit Line funding despite tax increases by JASON STEIN (jstein@madison.com), Wiscopnsin State JOurnal, 9/30/2009.

Wisconsin related news briefs:
Wisconsin - tobacco taxes to go up tomorrow, Tuesday, September 1, 2009..;
U.S. - Midwest States smoking bans do not hurt business..;
Wisconsin Governor Doyle signs smoking ban..;
Wisconsin - legislature passes smoking ban in restaurants, bars and other businesses..;
Count Wisconsin as the 26th state to ban smoking..;
Wisconsin may be the 26th state to ban smoking in all bars and restaurants..;
Wisconsin - Increased Sales Tax Decrease in Smoking..;
Wisconsin's achieves the lowest adult smoking prevalence ever..;
The primary reason to increase the tax on tobacco is to get smokers to quit and dissuade kids from starting..;
Wisconsin cigarette tax and tax on other tobacco products to increase January 1, 2008..;
Wisconsin to Increase Tax on All Tobacco Products..;
Wisconsin voters overwhelmingly (2-to-1) favor upping cigarette taxes by $1.25 a pack..