December 13, 2009 - The new Tobacco Law comes into force on 31 December 2009, banning smoking in public places, bars and offices. (Cayman Islands - start of smoking ban delayed until December 31, 2009..)

Sellers of cigarettes and other tobacco products are likely to be given a 10–month grace period to stock up on packaging with required health warnings and display signage, the Ministry of Health has confirmed. Under the new law, cigarettes must carry large graphic health warnings and signage outlining the dangers of smoking must be erected at points of sale in stores and outlet.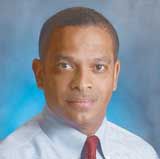 Health Minister Mark Scotland said the ministry had initially envisioned a timeframe of 1 May next year for tobacco dealers to fully comply with display and packaging requirements and for cigar bars to install required ventilation systems, but was aware that they may have difficulty meeting this deadline.

"Accordingly, the ministry is proposing to allow the registered tobacco dealers a period up to the end of October 2010 to take the necessary steps to become fully compliant with the display and packaging provisions, and similarly for the cigar bars to be fully compliant with the ventilation requirements," Mr. Scotland said.

He stressed that there was no plan to postpone the ban on smoking in public places.

The proposal is for the tobacco dealers and cigar bars to comply with the initial registration deadline of 1 May, 2010, but they would not be expected to be fully compliant with the display and packaging requirements at the time of initial registration, the minister added.

Under the new law passed by the Legislative Assembly in October, anyone selling tobacco products needs to apply for a Certificate of Registration. Submission for renewal of applications must be made by 1 November each year.

Mr. Scotland said once dealers register, they can use the first 10 months of next year to sell off their existing non–compliant packages, and to make the necessary changes to their display areas, prior to their registration renewal submission at the end of October 2010.

Reference: Grace period for tobacco sellers by Norma Connolly (norma@cfp.ky), CayCompass.com, 12/10/2009.