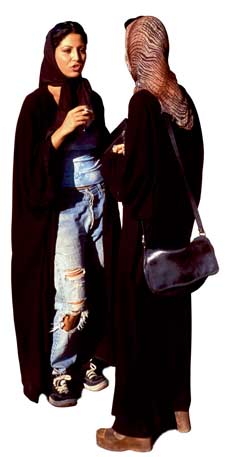 January 4, 2010 - TEHRAN, Dec. 29 (MNA) -- Smoking is responsible for about 15-20 percent of death in Iran and women account for 5-10 percent of these fatalities, the head of Tehran Lipid And Glucose Study Group, Amir Abbas Momenan announced here on Tuesday, December 29th. Smoking reduces life span by 20 years, and about 5 million people in the world lose their life due to smoking per year, Momenan noted.

Referring to the group's 12-year studies, he said, there has been a decrease in number of smokers in Tehran over the past 12 years. The smoker rate in the capital city has decreased to 11 percent in 2009 from 24 percent in 1997, Momenan stated.

Tobacco is the second major preventable cause of death in the world. It increases the risk of cancer and diabetes in humans, Momenan added. Stressing the role of cigarette smoking in increasing the risk of clogging of the arteries and heart attacks in several ways, he said that smoking causes several changes in the blood that make clots -- and heart attack -- more likely.

According to the World Health Organization, one in ten deaths among adults worldwide is caused by tobacco. Tobacco caused 100 million deaths in the 20th century. Just in 2005, it caused an average of one death every six seconds. If current trends continue, the death toll is expected to reach over 8 million annually by 2030 and could hit one billion deaths in the 21st century.

So let's quit smoking in order to be healthier and live longer, recommends the research center.


Tehran Lipid and Glucose Study, is one of the center of the Research Institute for Endocrine Sciences (RIES), working on cardiovascular risk factors in Iran. The RIES is the first and one of the major medical research institutes of the Islamic Republic. Affiliated to Shaheed Beheshti University of Medical Sciences (SBUMS), it has been active for about twenty years.

Reference: 20% of fatalities caused by tobacco, MEHRNEWS.com, 12/30/2009.

Iran - news briefs:
Iran - 94% of drug seizures in world occur in Iran..;
Iran - over 45% of Iranians exposed to secondhand smoke..;
Iran - graphic warnings cigarette packs..;
Cigarettes, bras and Bull semen: Just a few things the US exports to Iran...