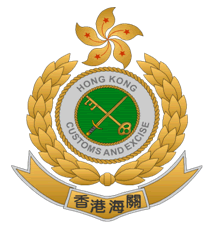 July 31, 2010 - New Hong Kong tobacco regulations state incoming passengers aged 18 years and older will be allowed to carry at most 19 cigarettes starting on August 1, 2010 according to a recent announcement by Hong Kong's Customs and Excise Department. According to the notice, those who violate the regulations will face a maximum fine of 1 million (128,754.82 USD) Hong Kong dollars and imprisonment for two years.

The department hopes that citizens and incoming passengers will cooperate with customs officers in implementing the measure.

A spokesperson for the Customs and Excise Department said on July 27 in order to step up tobacco control, encourage smoking cessation and to protect public health, the Dutiable Commodities (Exempted Quantities) (Amendment) Notice 2010 stipulates that an incoming passenger 18 years-old and above is entitled to bring only 19 cigarettes, one cigar, or no more than 25 grams of cigar or other manufactured tobacco into Hong Kong. The new regulations will take effect on Aug. 1, 2010.

Reference: New law: Visitors to Hong Kong can only bring 19 smokes, People's Daily Online, 7/29/2010.

Hong Kong related news briefs:
;
Hong Kong - smokers defy smoking ban, no penalty for owners of venues..
;
China - can they learn tobacco control from Hong Kong??;
Hong Kong - 50% increase in tax on tobacco products approved..;
Hong Kong - cigarettes too cheap, tax only 61 and 66 percent of retail price..;
Hong Kong study - further proof, women have a harder time quitting cigarettes..;
Hong Kong - as of November 1st no tobacco advertising at newsstands - now display boxes..;
Member states of WHO's Western Pacific region agree to new tobacco control action plan..;
Hong Kong - Is the fixed-penalty fine for smoking offenses effective?;
Hong Kong - more unions are starting to enforce extended smoking ban..
Hong Kong - unions refuse to hand out penalty tickets for smoking..
Hong Kong - tobacco smokers may be prone to developing life-threatening complications from swine flu..;
Hong Kong - total smoking ban in full force no exceptions..
Hong Kong - total smoking ban in effect - Wednesday, July 1, 2009..;
Hong Kong - smoking statistics..;
Hong Kong - movie poster woman smoking - NOT ALLOWED..;
Hong Kong - bar owners an employees march to protest smoking ban starting July 1, 2009..;
Hong Kong - attempt to delay July 1, 2009 smoking ban fails..;
Hong Kong - cigarette smuggling soars after tax increase..;
Hong Kong - Tax on cigarettes pushed up by 50 percent..;
Honk Kong - smoking increase raise tobacco duties??;
Hong Kong - temporary smoking ban exemption ends July 1, 2009..;
Hong Kong - after smoking ban cigarette consumption up 14 percent..;
Hong Kong - public smoking ban - smoking rooms??;
Shanghai Tobacco's Golden Deer Cigarettes - Hong Kong..;
More on Philip Morris International of the Future...