Mexico Coat-of_Arms..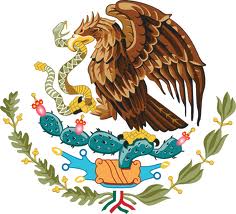 Children - 2nd Hand Smoke..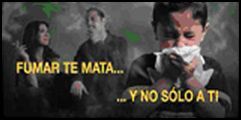 September 26, 2010 - Philip Morris-Mexico said it will start distributing cigarette packets with new, more graphic warning labels as required by an agreement with the country's health department.


Background: On 28 May, 2004, Mexico became the first country in the Americas to ratify the WHO Framework Convention on Tobacco Control (FCTC). (Mexico Tobacco Control Policy: Federal, Tobacco Facts)

Mexico's health warnings policy comes into effect in September 2010. Health warnings are required to cover 30% of the front of cigarette packages and 100% of the back of cigarette packages, meaning 65% of the overall display area is appropriated to health warnings. Mexico also requires that each cigarette package carry one of 8 side panel messages that corresponds to a particular front/back heath warning message. (Mexico - Tobacco Labelling Resources Center) Implementation of the first new set of warning labels will take place September 25, 2010.

The international tobacco companies dominate Mexico's cigarette market, holding almost 99 percent of the market share. In 2008, Cigarros la Tabacalera Mexicana, a Philip Morris International subsidiary, held 65 percent of market share. It was followed by British American Tobacco (23 percent) and Japan Tobacco (10 percent). In 2008, over 35 billion cigarettes were sold in Mexico.

Mexico: Overview, International Resource Center, Campaign For Tobacco-Free Kids.
The company, an affiliate of Philip Morris International Inc. (PMI), said all of its cigarette packets will carry messages that warn about the dangers of smoking and the effects of second hand smoke.

Philip Morris said in a statement Thursday, September 23rd that starting Saturday, September 25th cigarette packets from all of its 13 brands made at the company's two Mexico plants and sold all over the country will carry the new images and labels.

Mexican health authorities said there are 10.9 million smokers in Mexico and estimate half of them will die from smoking-related illnesses.

Reference: Philip Morris-Mexico to warn about smoking dangers, The Associated Press - Bloomberg Businessweek, 9/24/2010.