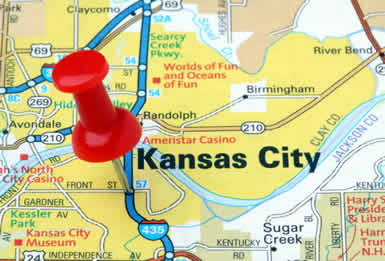 October 27, 2010 - Kansas City has survived yet another challenge to its smoking ordinance. The Missouri Court of Appeals Western District issued a ruling today upholding a $50 fine against Georgia Carlson, the bartender of JC's Sports Bar in the Northland.


Background: On April 8, 2008, voters in Kansas City, Missouri approved a smoking ordinance that eliminates smoking in bars and restaurants, in addition to all other enclosed workplaces except for casino gaming floors. This ordinance went into effect June 6, and enforcement began at 12:01 a.m. on June 21, when a temporary restraining order was lifted. The purpose of the smoking ordinance is to protect those working in Kansas City, Mo., from the dangers of secondhand or environmental tobacco smoke. (Kansas City, Mo., Smoking Ordinance.)

On January 21, 2009, a bartender at a small bar and billiard parlor in Kansas City (JC's Sports Bar) appealed to the Missouri Court of Appeals from a decision of the Circuit Court of Jackson County upholding Kansas City's smoking ordinance and finding her guilty of violating it. (Press Release - KC Smoking Ban Appeal - BH Copy - 01-21-2009.

Under a ruling issued on June 23, 2009 by the Missouri Court of Appeals, Kansas City can continue to ban smoking from its bars and restaurants. The court affirmed Kansas City's comprehensive smoking ban.

Kansas City, Missouri - court upholds smoking ban..

According to the ruling, a Kansas City food inspector, Aaron Nieft, entered the bar on April 10, 2009. He noticed several people smoking and told them to put out their cigarettes, which they did. He then reminded Carlson that Kansas City bans smoking in workplaces, including bars and restaurants. Carlson responded that the bar's owner had instructed her to allow smoking despite the ordinance. Nieft then wrote her a notice of violation. Municipal court found her guilty, and a circuit court judge upheld that judgment.

Carlson appealed, arguing that Nieft was not a police officer and thus had no standing to give her a ticket.

The appeals court rejected that argument today, October 26th. It found Nieft was not acting as a police officer and did not try to arrest her. But he did have the authority to enforce the city's health codes and issue a ticket, and there is nothing in state law or city ordinances that says police officers must in all instances issue violations. "Nieft had sufficient authority to issue Carlson's violation notice…and there was sufficient evidence that Carlson violated the ordinance to support the judgment," the ruling said.

Reference: KC smoking ban challenge loses by LYNN HORSLEY, The Kansas City Star, 10/26/2010.