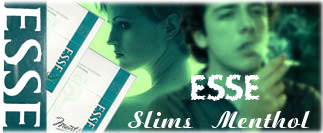 October 14, 2010 - KT&G Corp., Korea's tobacco monopoly, has recently completed the construction of a plant in Russia to expand its presence in the world's second-largest tobacco market. The company has invested $100 million in building the plant located on a 103,000 square-meter site near Moscow.

South Korea - a look at KT&G Corporation with 63% of the market..

Focusing on its flagship slim cigarettes, , the plant will produce 4.6 billion cigarettes annually, KT&G said. It began operating Friday, October 8th.

Launched in 2002, Esse is the No.3 best-selling brand in the super-slim category in Russia, making up over 10 percent of the market. Between 2006 and 2009, slim cigarette sales soared 91 percent, accounting for 13 percent of the total cigarettes sold in Russia, according to Euromonitor International, a London-based market research firm. Esse is also making a strong showing in Eastern Europe, ranking third in the super-slim category in Poland and Ukraine.

The construction of the Russian plant is the latest in KT&G's efforts to expand international business and localize overseas operations. Its growing presence abroad has offset declines in domestic demand resulting from health concerns. The world's sixth-largest tobacco company currently operates plants in Turkey and Iran.

Russia consumes nearly 400 billion cigarettes a year with about 44 percent of adults known to smoke.

Reference: KT&G completes plant in Russia by Shin Hyon-hee (heeshin@heraldm.com), The Korea Herald, 10/10/2010.