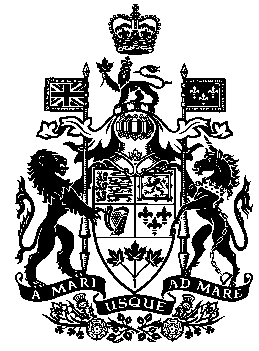 November 10, 2008 - Canadian Federal government has failed to implement key provisions of the Framework Convention on Tobacco Control (FCTC), the world's first public health treaty.


"This month marks the fourth anniversary of Canada's ratification of the tobacco treaty," said Francis Thompson, Tobacco Control Advisor for HealthBridge, "yet not once in the past four years has the government asked Parliament to make the legislative changes necessary to bring Canada's laws into line with its treaty obligations." Through the FCTC, countries undertake to implement comprehensive tobacco control measures, including large health warnings, comprehensive bans on tobacco advertising, smoke-free spaces, controls on smuggling, and price strategies.



The organization of health agencies drew attention to four areas of particular concern: the failure to require health warning labels to appear on all tobacco products; the failure to provide protection from second hand smoke to workers and the public living in First Nations territories, the failure to stop tobacco companies from using deceptive marketing practices and the failure to meet minimum treaty standards for restrictions on tobacco advertising.

Canada continues to make significant progress, but in recent years most of the new measures have resulted from the actions of territorial and provincial governments, not the federal government," said Melodie Tilson, Director of Policy for the Non-Smokers' Rights Association.

Examples of inaction on the part of Federal government: companies can still advertise tobacco products (such as MacDonald's Mirage cigarettes) in Canadian magazines and in free weekly entertainment magazines across the country; failure to provide information behind the $1.2-billion smuggling settlement with Imperial Tobacco of Canada and Rothmans Inc.. (tobbacowatch.org)

Examples: A number of provinces/territories now ban the display of tobacco signs and tobacco products in convenience stores such as Quebec and Ontario, Alberta, Saskatchewan. In addition several ban smoking in vehicles when a child is present such asNew Brunswick, Nova Scotia, British Columbia, Ontario, Yukon, . The recent ban of tobacco sales in pharmacies in San Francisco was modeled on a similar bans in eight Canadian provinces. (tobaccowatch.org)

Reference: Canada falls short of its tobacco treaty, PR-USA.NET, 11/10/2008.