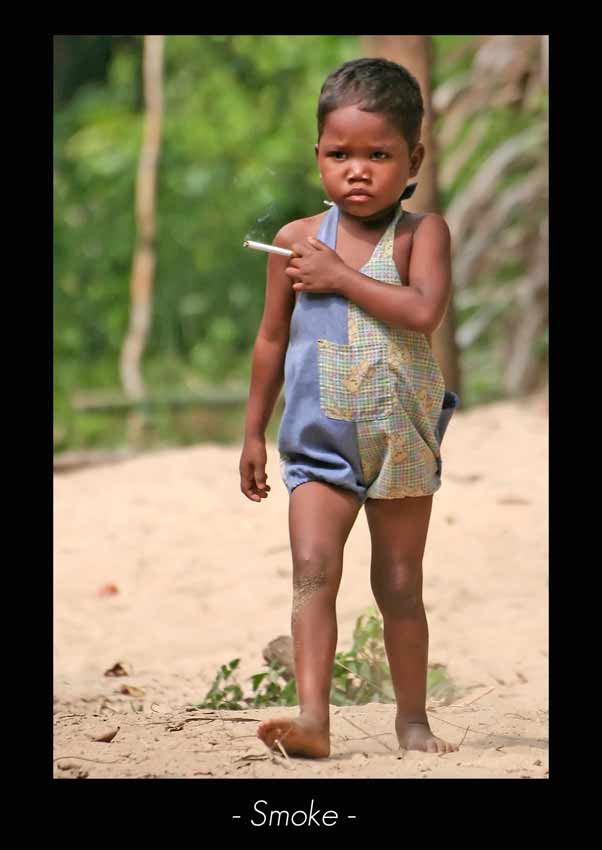 November 6, 2008 - Malaysia to hike cigarette prices to fight smoking. KUALA LUMPUR -- Malaysia will fix a minimum price of 6.00 ringgit (US$1.70) for a pack of 20 cigarettes to discourage smoking, a senior health ministry official said Wednesday. "The price has already been set and we are just waiting for it to be gazetted by the end of this year," the health minister's press secretary Lim Chau Leng told AFP.

"This minimum price will help discourage youngsters from buying cigarettes," he said. Malaysia imposes high taxes on cigarettes to discourage demand and a packet costs about 9.00 ringgit(US$2.55) but cheaper brands are available for 4.50 ringgit
(US$1.27).

In another report it was concluded that health warnings on cigarette packs won't work.

The local tobacco market is dominated by British American Tobacco (BAT) Malaysia, market share 68%, Japan Tobacco International 17.7%, and Philip Morris 15.3%. The global merger of BAT with Rothmans triggered a local merger between Malaysian Tobacco Co and Rothmans to form British American Tobacco (Malaysia) in 1999.

Euromonitor International: Tobacco in Malaysia

Related news brief: Malaysia - 25% of all cigarettes sales are illegal..

Reference: Malaysia to hike cigarette prices to fight smoking, The China Post, 11/4/2008.


Malaysia has ratified the
WHO Framework Convention on Tobacco Control (FCTC) Treaty.