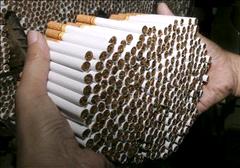 August 6, 2009 - According to a Novinite (Sofia - capital of Bulgaria) news agency) story quoting sources within Bulgartabac one third of the tobacco products sold in Bulgaria are illicit.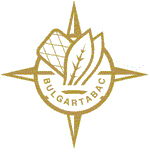 The sale of illicit cigarettes has risen steeply in recent months, apparently because of the economic crisis, and shop owners are being offered large numbers of products without excise labels. In a market in Sofia, 10 packs of a well known brand can be bought without an excise label for BGN25 (18.35USD) – or with a label for BGN39 (28.63USD).

The illicit products comprise smuggled cigarettes, and cigarettes that are made locally for export but that are diverted for local sale. It is estimated that if all of the illicit sales were converted to licit sales, Bulgaria would increase its tobacco tax income by about BGN600 (440.3USD) million annually.

More on Tobacco in Bulgaria..

Reference: Bulgaria's illicit trade booming, Tobacco Reporter, 8/6/2009.

Bulgaria related news briefs: Bulgaria - new government to speed-up Bulgartabac sale..; Bulgaria - Fake Victory Light cigarettes..; Bulgaria's tobacco monopoly may be up for sale..; Bulgarian lawmakers vote to ban smoking in all publc places from June 2010..; Bulgarian tobacco company Sofia-BT exports increase by 541 percent..; Does Russia own Bulgaria's tobacco monopoly, Bulgartabac..; EU percent of adults smokers -highest Greece 1 , Bulgaria 2.. - lowest Slovenia..; Bulgaria - 1 in 3 youths smoke / half of pregnant women smoke.., PMI training Bulgarian custom officers to stop cigarette smuggling..; Philip Morris International (PMI) was truly happy they had been back in the Bulgarian cigarette market for a year and had already had 6.8% of market..; WHO FCTC Protocol to Prevent Illicit Trade in Tobacco Products Won't Be Completed Until End of 2010..; WHO Report on the Global Tobacco Epidemic 2008..; Bulgaria Enters 2009 with Cigarette Prices Hike...