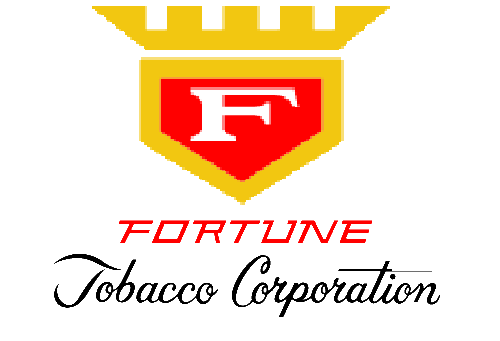 February 25, 2010 - US-based tobacco giant Philip Morris International (PMI) said Thursday, February 25th it has formed a new company in the Philippines with local rival Fortune Tobacco Corp. (FTC), owned by Chinese-Filipino tycoon Lucio Tan. Tan will become chairman of the new company, to be called PMFTC in a deal that will "unite" the two firms' Philippine distribution and manufacturing operations.

Philip Morris said the companies would transfer certain assets and liabilities to a new company that they will hold 50-50. Fortune Tobacco Chairman Lucio Tan will chair the board of the venture while Philip Morris will manage the operations day to day. Philip Morris called the venture a strong strategic fit, enabling it to expand its portfolio of brands in the Philippines, an "important cigarette market."

Philip Morris Philippines Manufacturing Inc. (PMPI), which operates mainly in the premium brand market, and Tan's closely held Fortune Tobacco Corp. (FTC) did not give a monetary value on the deal. (Philip Morris is seeking to align business plans with Filipino smokers' shift to lower-priced cigarettes.)





The merger would result in a company with a virtual monopoly on cigarettes that combines Fortune Tobacco's estimated 60% share of the cigarette market and Philip Morris's estimated 30% share. (Image to the left provides the names of cigarettes FTC markets in the Philippines.)



"The Philippines is one of the largest global cigarette markets with an estimated 2009 volume of 85 billion cigarettes. The Philippines is the 15th largest consumer of cigarettes in the world, and the second largest in Southeast Asia, consuming as much as 80 billion sticks a year, according to the World Health Organization. FTC is one of the five largest privately-owned cigarette companies in the world," the Philip Morris statement said.

PMPI employs around 1,000 workers while Fortune Tobacco has around 4,000 employees. It is not yet clear whether the new venture will result in job losses.

Philip Morris International said it had a 15.4 percent share of the total international cigarette market outside of the United States in 2009.

"This transaction is a tremendous strategic fit for our business that will cement our leadership in South East Asia," said Matteo Pellegrini, president of Philip Morris in Asia.

Reporting for ANC on Thursday morning, ABS-CBN News' Ricky Carandang said the merger could be a move by Tan to sell in order to avoid internal problems. "The stories in the Chinese business community is that Mr. Tan is aging, he's ill, he's having succession problems, and therefore, rather than have his family fight over Fortune Tobacco, he has just decided to just sell this significant stake to Philip Morris," Carandang said. Carandang said this would be the first time for Tan to lose control of Fortune Tobacco, and that it may be the start of several changes in the firm. "The question now is whether this is just the first of other steps that will eventually lead to Philip Morris acquiring an even larger share of Fortune Tobacco," Carandang said.
References: Philip Morris, Fortune Tobacco form new RP company, Agence France-Presse (AFP), 2/25/2010; Philip Morris, Manila's Fortune Tobacco in venture, The Wall Street Journal - Market Watch, 2/25/2010; Philip Morris, Fortune Tobacco merge, abs-cbnNEWS.com, 2/25/2010.

Philippines - some related news briefs:
Philippines - Tanauan City names street Philip Morris..;
Philippines - DOH campaign for 100% smoke-free workplaces..;
Philippines - total tobacco industry could be down 10% to 15% this year..;
Philippines - 2003 ban on advertising and skirting the ban..;
Philippines - June is annually observed as 'No Smoking' Month..;
Philippines may be losing the war against smoking..;
http://snus-news.blogspot.com/2008/11/philippines-thai-cigarette-import-rules.html;
Philip Morris won't postpone Philippines Eraserheads Concert..;
Philip Morris could be criminally liable for its sponsorship of the event .in the Philippines..;
STOP PMI Sponsoring Concert in Philippines..;
Philippines - Smoker to be deported...