Our Children Our Future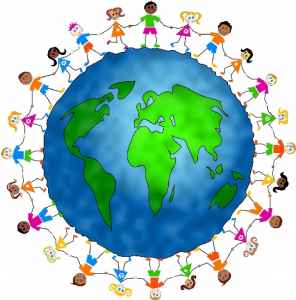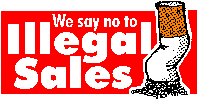 March 18, 2010 - Yesterday, March 17th the U.S. House of Representatives passed the Prevent All Cigarette Trafficking (PACT) Act again so, the next step is presidential signature and its law.

The Senate on March 11th unanimously passed the bill voting to ban the U.S. Postal Service from mailing tobacco products. The Senate's sudden and bipartisan passage of the Prevent All Cigarette Trafficking (PACT) Act thrilled anti-smoking advocates. (U.S. Senate - unanimously passes the PACT Act..)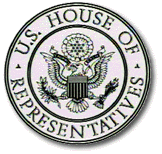 Congress passed legislation long advocated by The Association for Convenience & Petroleum Retailing (NACS) to ensure that Internet tobacco retailers are held to the same high standards as convenience retailers. By a 387-25 vote, the House passed the Prevent All Cigarette Trafficking Act (PACT Act) yesterday, which addresses the long-standing convenience store industry concern of tax evasion via remote sellers of tobacco products.

With the Senate previously passing the legislation on March 13, the bill now will be sent to President Obama, who is expected to sign the bill into law.

"Our industry is one step away from ending a 10-plus-year battle to close loopholes that placed significant competitive disadvantages on convenience retailers," said NACS Senior Vice President of Government Relations Lyle Beckwith. "The PACT Act allows our industry to compete on equal footing for not just the sale of individual products, but for customers."

The Senate bill was authored by Sen. Herb Kohl (D-WI) and the House version was authored by Rep. Anthony Weiner (D-NY).

Once it is signed into law, the PACT Act will significantly strengthen federal laws that apply to online cigarette sales. Among other things, the Act will:
* Expressly require Internet sellers pay state and local taxes before they send tobacco products to consumers,
* Impose federal age verification requirements for online sales,
* Broaden the reporting requirements of the Jenkins Act and upgrade violations of the Jenkins Act from a misdemeanor to a felony,
* Empower federal prosecutors and the States to bring actions in federal court to prevent and restrain violations, and
* Bar the U.S. Postal Service from serving as the delivery service for online cigarette and smokeless sellers.

"We applaud Congress for standing up for Americans taxpayers and small businesses and look forward to working with the Administration to get this bill signed into law," said Beckwith.

House Vote On Passage: S. 1147: PACT Act, March 17 2010, 4:37pm.

Reference: Congress Passes NACS Priority Issue: Regulate Internet Tobacco, NACS Online.com, 3/18/2010.

Some PACT related news briefs:
U.S. Senate - unanimously passes the PACT Act..;
Disappointment - U.S. legislators from New York State are delaying passage of PACT Act..;
NATO - urging retailers to call their U.S.Senators to get the PACT Act passed..;
U.S. let's get the PACT bill passed by congress and then signed into law..;
NY State - Seneca Indians - lobbying against the PACT act.;
U.S. - Senate Judiciary Committee Approves PACT ACT..;
U.S. - Senate Committee scheduled to vote on PACT..;
Web-Based Companies must stop selling flavored cigarettes..;
Internet, Flavors everywhere - snuff being marketed to kids as hip, cool and healthy..;
U.S. customs officials bar imports bearing the Philip Morris USA trademark..;
Let's Get It Passed - Prevent All Tobacco Trafficking Act of 2009..;
U.S - PACT legislation passed by House..;
U.S. - PACT Legislation to be considered by House this month..;
We must get the United States Postal Service (USPS) out of the tobacco delivery business..;
PACT Legislation now in the U.S. Senate Judiciary Committee..;
U.S. House Passes Bill to Prevent Tobacco Delivery By Mail..;
We must get the United States Postal Service (USPS) out of the tobacco delivery business..
Protect Our Children - Make it illegal to use the U.S. Postal Service to deliver any form of tobacco product...