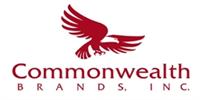 December 19, 2010 - After a search lasting over a year, Commonwealth Brands, Inc., the country's fourth largest tobacco manufacturer will be relocating its corporate office to Goodlettsville in Spring 2011. The Company has been based in Bowling Green, KY since it was formed in 1991, however, its ever growing employee base has resulted in it outgrowing its current premises.

"After an exhaustive search, which included Bowling Green and other parts of Kentucky, we finally settled on Goodlettsville," stated Jonathan Cox, the Company's CEO. "The city has gone out of its way to welcome us and the investment that we bring and, in the end, it was a decision that we are delighted with."

Commonwealth expects to bring with the move the majority of its 100 staff and already has plans for further expansion and employment opportunities.

"We are excited about the move and are thrilled to be able to make this investment into the Middle Tennessee community, which will include the creation of many new jobs," Cox continued.

Commonwealth Brands is owned by the British firm Imperial Tobacco, one of the world's largest international tobacco companies. (Imperial Tobacco to take first step into U.S. market Tobacco giant plans $1.9 billion acquisition of Commonwealth Brands) Together with its parent Company, Commonwealth has already invested tens of millions of dollars into the U.S. economy since it was purchased by Imperial back in 2007.


Commonwealth Brands, Inc. is the fourth largest tobacco manufacturer in the United States. Its cigarettes include Davidoff, Sonoma, Montclair and USA Gold, one of the nation's best selling brands*. Its portfolio of fine tobaccos consists of the Premier, McClintock, Rave and Bali Shag brands. Commonwealth Brands, Inc. is based in Bowling Green, Kentucky, and employs over 900 people across 50 States. The Company is committed to its employees, its brands and its consumers.

Reference: Nation's Fourth Largest Tobacco Manufacturer to Move to Middle Tennessee, PR Newswire, SOURCE Commonwealth Brands, Inc., 12/17/2010.

Some related news briefs - Commonwealth Brands:
Commonwealth Brands in 'Disbelief' Over FDA Regs..;
Federal judge - upheld most of law that regulates tobacco but struck down limits on advertising..;
Federal judge rejects request for injunction blocking tobacco law..;
FDA says delaying tobacco authority will harm public..;
R.J. Reynolds, Lorillard, others file suit claiming law restricts communication..;
Commonwealth Brands Inc., the fourth-biggest cigarette maker in the United States, is introducing two Davidoff Slim cigarette styles..;
Imperial Tobacco Gets Approval to Sell Brands in U.S..;