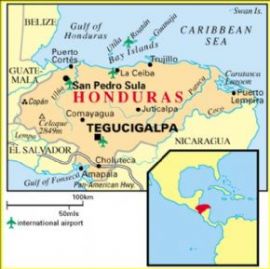 Honduras seal..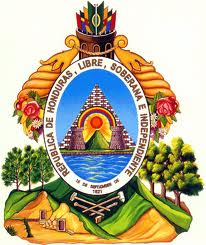 February 22, 2011 - A ban on smoking in public places and some private areas went into effect on Monday, February 21st in Honduras, the latest among half a dozen Latin American countries to pass anti-tobacco laws.

The Anti-Tobacco Act was an initiative of the Deputy President, which was tabled over the previous several years. It was not until last year, after a rigorous process of talking with tobacco businesses and civil society in general, that it was approved. This was also done to comply with international treaties regarding smoking in public, of which the Government of Honduras is a signatory.
"This law will reduce diseases, especially cardiovascular ones," said Health Minister Arturo Bendana as he celebrate a "historical event."

In Honduras, 30 percent of the people smoke, and nine out of 10 Hondurans suffering from acute bronchitis live in homes where there is a smoker, according to Honduran health authorities. For every dollar that the tobacco industry makes in Honduras, the state spends $10 to fight smoking-related diseases, according to the Health Department.

Smoking is now banned in buildings, offices, supermarkets and malls, bars, discotheques, hotels, gyms, public parking lots and public transportation. The new measure bans smoking in most closed public or private spaces and orders smokers to stand at least six feet away from nonsmokers in any open space.

A clause, however, expressly says relatives or visitors can summon police to deal with smokers at home: "Families or individuals may complain to law enforcement authorities when smokers expose them to secondhand smoke in private places and family homes."

Rony Portillo, director of the Institute to Prevent Alcoholism and Drug Addiction, said those who violate the law will first receive a verbal warning and after the second offense could be arrested. To be released they would have to pay a $311 fine, the equivalent of a monthly minimum wage salary in Honduras. "The law is clear and we will comply with it," Portillo said. "Authorities will intervene (at a home) when someone makes a complaint."

The law says businesses, such as bars or restaurants, that allow smoking could be fined between $1,000 and $6,000 and repeat offenders could be shut down.

The law also outlaws all advertising for tobacco products and requires photos of lungs affected by cancer to be placed on cigarette packs. Tobacco and cigarette companies have 60 days to comply with both requirements.

Some say the law will be almost impossible to enforce in a country of 8 million people with a rampant crime problem and only 12,000 police officers. "Police won't be able to enforce it because they can barely keep up with the crime wave that has been overwhelming us to be able to go after those who are smoking at home," said Jose Martinez, a 38-year-old computer engineer who has smoked for 20 years.

In March 2006, Uruguay became the first Latin American country and the fifth nation worldwide to ban smoking in public places. Colombia, Guatemala, Paraguay and Peru have since followed suit.

But in some other countries, smoking laws are not coordinated at the national level. In Argentina, for example, it is illegal to smoke in public places in the most populous province of Buenos Aires, but other regions allow it.

References: Anti-Smoking Law Takes Effect in Five Days, HondurasNews.com, 2/16/2011; Honduras bans smoking in public places, AFP, france24.com, 2/21/2011; Honduras law lets police be called on home smokers, Associated Press writer Olga R. Rodriguez in Mexico City contributed to this report. 2/21/2011.