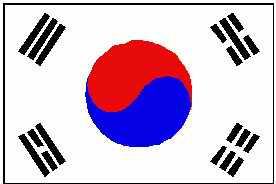 August 13, 2009 - South Korea's cigarette imports surged over the past 10 years amid steady demand for foreign brand products, the Korea Customs Service said Tuesday, August 11th.

South Korea imported 11,478 tons of tobacco products last year, compared with 29 tons in 1998. This marked a 396-fold gain over the past decade. Tobacco imports were worth $77.5 million, compared with $220,000 a decade ago.

Cigarette imports have been growing fast since 2000 on increasing demand for foreign brands. South Korea brought in a total of 1,410 tons of foreign tobacco products in 2002 and it surged to 6,857 tons the following year. The import stayed in the range between 6,000 tons and 7,000 tons until 2007.

During the first half of this year, South Korea's cigarette imports amounted to 5,733 tons, up 6.3 percent from the same period a year earlier. In terms of value, they are worth $41 million, which is also 16.5 percent higher from a year earlier, the data showed.

By country, cigarettes produced in the Philippines amounted to 4,448 tons, making up 77.6 percent of the total import during the first half of this year. Malaysia ranked second with an 8.1 percent share, followed by France and Japan with 6.7 percent and 6.6 percent, respectively. Most of them carry brands of high-profile multinational tobacco companies based in the United States and Europe.

Meanwhile, South Korea's cigarette exports remained at 157 tons in the first half of this year. Of the total, 72.6 percent went to Iran, followed by China and Singapore with 41 tons and 1 ton, respectively. Korea Tobacco & Ginsen Corporation (KT&G) is the largest tobacco product manufacturer and exporter in South Korea. Every year this company produces and sell more than 100 billions cigarettes worldwide. A significant share of this quantity is made up by Esse cigarettes which is the best selling brand of KT&G.

Cigarette consumption (2008) various countries.

More - Tobacco in South Korea..

Reference: Tobacco Imports Surge 396-Fold Over 10 Years, The Korea Times, 8/11/2009.

Korea - some related news briefs: Korea - slight increase in men smoking.. ; South Korea - anti-tobacco campaign - body painting..; Korea - smoking ban just about everywhere by end of 2009..; Tobacco marketing in South Korea has been deliberately aimed at girls and young women..; Korea - smoking rates fall for men and women...