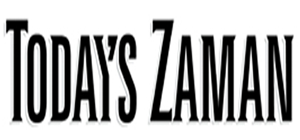 August 14, 2009 - Coffeehouse owners are preparing to hold a demonstration next week against Turkey's indoor smoking ban, claiming that sales decreased since the
ban went into effect on July 19
. Murat Ağaoğlu, head of the Turkey Coffeehouses and Refreshment Stand Owners' Federation, stated yesterday that they are planning to have a protest in Ankara on August 18.

"Our government did not take into consideration small-scale retailers' worries while adopting laws and regulations regarding a smoking ban one year ago. As representatives of small-scale retailers, we told the administrations our reservations. They listened to us, and they gave us one year in which the smoking ban was not implemented for bars, pubs, coffeehouses and restaurants even though it was [implemented] in other closed-area establishments. We also demanded smoking and nonsmoking sections in coffeehouses," Ağaoğlu indicated in a written statement. However, he further stated that

the ban has been negatively affecting small-scale retailers and they are "unable to earn their bread."



"Because of the ban, our coffeehouse owners are in a difficult position. They cannot pay their debts; they cannot conduct their business as easily as in the past," he pointed out, adding that they are not against the smoking ban but demand that smokers should be taken into consideration as much as nonsmokers.

Reference: Coffeehouse owners to demonstrate against smoking ban, Today's Zaman, 8/13/2009.



Turkey - related news briefs:


Turkey - anti-smoking advocates happy with early results of smoking ban..; Turkey - smoker wounds manager and kills his friend when asked to stop smoking..
Turkey - cafe owners complain about smoking ban..;
Turkey - dangers of secondhand smoke media campaign..;
Turkish Government - makes major move to improve the health of its citizens..;
Turkey - smoking ban starting July 19th will be enforced - these guys are serious..;
Turkey - poll indicates employers, their employees and customers support smoking ban in cafes, bars and restaurants..;
Turkey - July 19th total smoking ban, will employees lose jobs..;
Turkey - on July 19, 2009 will mark the beginning of "100 percent smoke-free air" in this country..;
Turkey - national smoking ban starts July 19, 2009..;
Turkey - quit smoking photo displayed in İstanbul's Taksim Square..;
Turkey - data on tobacco usage - Turkish Statistics Institution..;
Turkey - smoking ban in all bars, restaurants and coffeehouses starting July 19, 2009..;
Smoking ban in Turkey lowers cigarette consumption..;
Turkey's ban on pubic smoking goes into effect on Monday, May 19, 2008..;
British American Tobacco (BAT) reported group volume sales up for first quarter 2008..;
More on the quick fix for outdoor smokers..;
BAT to Acquire Most of Denmark's ST..;
More on Philip Morris International of the Future..;
WHO Report on the Global Tobacco Epidemic 2008...