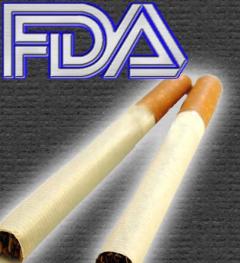 September 22, 2010 - U.S. Food and Drug Administration's (FDA) jurisdiction over e-cigarettes..

ORAL ARGUMENT SCHEDULED FOR SEPTEMBER 23, 2010
NO. 10-5032
IN THE UNITED STATES COURT OF APPEALS
FOR THE DISTRICT OF COLUMBIA CIRCUIT
SMOKING EVERYWHERE, INC.,
SOTTERA, INC., d/b/a NJOY,
Intervenor-Plaintiff-Appellee,
v.
U.S. FOOD AND DRUG ADMINISTRATION, et al.,
Defendants-Appellants.
On Appeal From the United States District Court For the District of Columbia
Civil Action No. 09-cv-0771 (RJL)

The FDA in February 2010 won a temporary delay of a U.S. judge's ruling that the agency lacks authority to regulate the products as drugs or medical devices and must allow e-cigarettes to be imported. A panel of three appeals court judges temporarily stayed the lower court ruling in order to give them more time to consider the FDA's arguments.

Directly related news brief: In Process: US. Federal District court judge makes serious error regarding the import of e-cigarettes..; U.S. FDA - judges ruling regarding e-cigarettes must be appealed - ASAP..; U.S. FDA appealing a federal judge's ruling on e-cigarettes.; U.S. - federal appeals court, import of e-cigarettes on hold again..; THIS MUST STOP - e-cigarette company asking active duty soldiers to buy their product..; ; U.S. e-cigarette imports banned indefinitely - ASH...

September 10, 2010 - E-cigarettes - finally U.S. FDA gets tough with distributors..