Dr. Moore..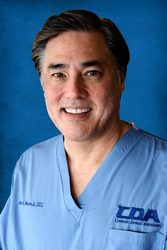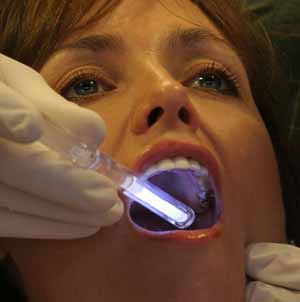 December 27, 2010 - While most people have an idea of some of the dangers of tobacco use – lung cancer, problems with pregnancy – the threat to your oral health can also be severe, even deadly, according to veteran San Antonio dentist John Moore, DDS.

"Smoking is the No. 1 most preventable cause of death, according to both the federal government and the World Health Organization," Moore said. "Baby Boomers and their children have lived most of their lives with Surgeon General's warnings on cigarette packs, pointing out that they cause heart disease, lung cancer and other ills."

"But if you need more motivation to quit using tobacco, the answer is in your mouth," the San Antonio orthodontist added, noting that smoking – as well as smokeless tobacco products – can cause a number of serious problems, including:

* Unsightly tooth stains
* Persistent bad breath
* Loss of the ability to taste food
* A higher rate of mouth sores, gum recession and gum disease
* Tough plaque that must be cleaned professionally
* The development of deep pockets between teeth and gums, and the loss of tissue and bones that anchor teeth into place.
* Tooth loss - At a rate triple that of non-smokers
* Healing problems in the mouth - with a lower success rate for periodontal treatments and dental implants
* Formation of white patches in the mouth
* Oral cancer

"If you started smoking to look 'cool', it has the opposite effect" Moore said. The good news is that many of the bad effects of tobacco use can be slowed or even reversed by quitting immediately, he said.

New Year's is a good time to make a commitment to stop smoking, because is a culturally accepted time to make life-change decisions, Moore said. But a smoker must be realistic and make a serious commitment to quit ... and to keep focusing on the goal, even if there are slips. "In the end, you have to take responsibility for your own habits, and whether tobacco is going to control you," Dr. Moore said. "While you're planning your end-of-year holidays, make this year the one to give a gift of life and health to your loved ones and yourself."

Tobacco deadly in any form or disguise - graphic warnings for cans of smokeless tobacco..;
Smoking a contributor to many dermatologic conditions and complications...

Reference: Snuff It Out: A New Year's Resolution to Keep Your Smile on Your Face, San Antonio PRWEB, 12/26/2010.