VIDEO - CBS - 60 Minutes Newsclip: Going Smokeless.., Sunday, April 4, 2010.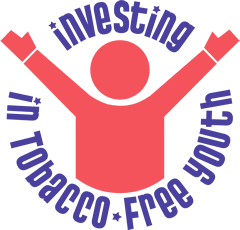 April 5, 2010 - Dipping tobacco, also known as moist snuff or spit tobacco is a form of smokeless tobacco. This form of smokeless tobacco (the Hill Billy stuff) is not going away, in fact, the growth of smokeless tobacco is a result of more people dipping not as a result of using Swedish type moist snuff - SNUS. (Where's The Growth in Smokeless Tobacco Products..)

In fact, one of the best moves Reynolds American Inc., where Susan Ivey is Chairman of the Board, President and CEO made was when on May 31, 2006 completed its $3.5 billion acquisition of Conwood, the nation's second largest manufacturer of smokeless tobacco products. (Conwood Company changed its name back to American Snuff Company effective January 1, 2010.) Conwood's Grizzly, the nations number one moist snuff brand, expanded its market share to 25.5 percent, up 2.2 percentage points. (Reynolds American Inc. Q2 2009 Earnings..)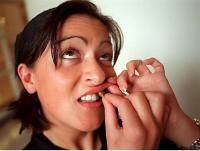 Tobacco harm reduction policies aim to reduce the prevalence of tobacco-related harm by encouraging smokers who are unable or unwilling to quit to adopt less harmful ways of obtaining nicotine, such as pharmaceutical nicotine and oral tobacco snuff. At one time the use of harm reduction tobacco products like SNUS was for use specifically by the pool of inveterate (hard-nosed, long established, deep-rooted) cigarette smokers that refuse to consider trying to quit smoking tobacco. For example, supporters of harm reduction such as Brad Rodu, DDS and William T. Godshall, MPH authored a paper in the December 2006 issue of the Harm Reduction Journal entitled, "Tobacco Harm Reduction: An Alternate Cessation Strategy for Inveterate Smokers," and Dr. Coral Gartner and colleagues paper in the June 16, 2007 issue of The Lancet concluded that SNUS could produce a net health benefit in inveterate smokers.

If we can limit the distribution of these harm reduction tobacco products to inveterate smokers then we are for use of these products. Even Joel Nitzkin, M.D., MPH, Chair AAPHP Tobacco Control Task Force, American Association of Public Health Physicians was in agreement (with us) if harm reduction products like SNUS could be limited to inveterate tobacco smokers then we would have no problem.

But this is impossible to limit the distribution of these products. As pointed out by John Britton, MD, Chair of the Royal Royal College of Physicians Tobacco Advisory Group, a proponent of the use of harm reduction therapy, "It's tobacco companies job to sell as much tobacco as possible, so they will be targeting non-smokers rather than current ones, that's the worry."

Just looking at R.J. Reynolds (RJR) Tobacco there's no limitation on targeting a particular group of smokers, everybody is fair game. This has been seen with Camel SNUS and now with the different dosage forms of dissolvable products.

RJR has tried just about everything: from providing coupons, to stationing people at bars and c-stores, to running ads in various publications. Where has this got them - surely they've given away more cans of Camel SNUS than have been paid for. Now based on information from a c-store owner the RJR salesperson for the last 3-weeks has given him at no charge 25-cans of Camel Snus Frost and asked for him to pass them out to those people that may be interested in giving it a try. Well - the owner can't even give the stuff away, even to dippers. Finally (he tells us) someone came into to the store and asked for Camel SNUS Original flavor and when asked was willing to take a bunch of the free cans. Lots of news briefs in support of our point of view in the archive, here are a couple: C-store+ update..Camel SNUS, Camel ORBS and other news..; C-Store Update - How bad are Camel SNUS sales??) The flooding of the market with free cans of Camel SNUS doesn't seem to work. How's SNUS doing in the U.S. - will Susan Ivey tell us the truth??


The few people that use the stuff in the U.S. are young adults and kids that want to be young adults. There is an art to SNUSing - if the bag is not placed in the proper place (and kept there without movement for like 25 minutes) the flow of saliva is increased and the user has the urge to spit.

Fortunately sales of SNUS have failed just about everywhere in the world it has been marketed except in Sweden and Norway. In Sweden snus has been used for over 200 years; it's a tradition - part of their culture. According to Dr. Karl E. Lund, research director at the Norwegian Institute for Alcohol and Drug Research in Norway (not an EU country) over the past decade, daily use of snus has tripled among teens and young adults. Swedish Match, makes what Dr. Lund calls "starter kits." "This is SNUS sold in glamorous metal boxes…where the snus is seasoned with different kinds of fruit flavors," he explains. "[They are] easy to use for SNUS novices." (NCI Cancer Bulletin, Feb 20, 2007 vol 4 number 8) The people that learn how to SNUS are young adults and kids that want to be young adults NOT inveterate smokers.

Even in Sweden the number of men using smokeless wet snuff ('snus') tobacco has fallen from 22 to 19 percent, while SNUS use among women has remained stable over the last five years at about 3 to 4 percent. These data comes from the annual survey carried out by the the Swedish National Institute of Public Health (Folkhälsoinstitutet) and presented in an article in the Dagens Nyheter (DN) newspaper. The national public health survey has roughly 50,000 participants between the ages of 16 and 84-years-old.

Comments of Dr. John Spangler, M.D., MPH is one of the world's leading experts in tobacco epidemiology. He founded the first physician-run tobacco-cessation clinic at Wake Forest University, School of Medicine. Smokeless tobacco contains at least three known carcinogenic agents: N-nitrosamines, polycyclic aromatic hydrocarbons and radioactive polonium 210. It increases the threat of various oral cancers. It also has been associated with esophageal, pancreatic, prostate and kidney cancer, possibly even heart disease. And when it does kill, it can do so with a vengeance. Even for those who survive, it can leave behind scars and disfigurement, including the removal of all or part of the jaw and the loss of the ability to chew, smile, swallow or kiss. Further, it already appeals to young people. According to the National Cancer Institute, smokeless tobacco use already is most common among adults ages 18 to 25. Promoting it as a safe alternative could encourage even more use by young people. (Some facts for smokers to consider before considering smokeless tobacco..)

The 60-minutes newsclip mentioned the cost of SNUS is around $4 per can. This is not true at least in Raleigh, North Carolina where both Camel SNUS (12-pouches) and Marlboro SNUS (6-pouches) are $1.99. Marlboro SNUS has sold for 99 cents in the Phoenix, AZ area.

Reynolds American Inc. completed the acquisition of Niconovum AB, a Swedish-based nicotine replacement therapy company, purchasing all outstanding shares of the company for 310 million Swedish kronor,or approximately $44 million. Niconovum markets innovative nicotine replacement therapy (NRT) products under the Zonnic brand name in Sweden and Denmark. Its nicotine gum, mouth spray and pouches use proprietary technology for nicotine delivery. Niconovum will be a separate operating company of Reynolds American. Karl Fagerström, a clinical psychologist, interviewed on 60-minutes actually works for Reynolds American. Fagerstrom formed Niconovum in 2000. (Reynolds American Inc. plans to buy Niconovum AB..)

Dr. Fagerström did state that addiction in general is a "unnatural state" and use of SNUS leads to a greater chance of pancreatic cancer - the most lethal of all cancers..


Camel Dissolvable Tobacco Products..

Take a look and see if you agree with us that these products must be removed from the market. C-Store Update - Camel Dissolvable Tobacco Sampler and etc..

Here are a couple news briefs: STOP the Release of Dissolvable Tobacco Products... Camel Dissolvables - can they be considered candy-like..

Much more to come on this topic..